Funding Opportunities
MADAR Small Grant Algeria Scheme
MADAR is pleased to announce the launch of our call for applications for a Small Grant- Algeria
APPLICATION DEADLINE: 16 September 2021 at 16h CET (Algeria time)
shane-rounce-DNkoNXQti3c-unsplash (1).jpg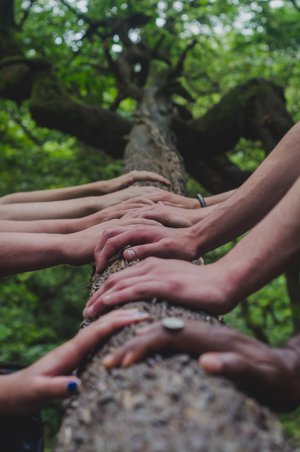 (This Algeria specific grant will complement the Work Packages undertaken by MADAR's partners in Algeria, Morocco and Tunisia.)
MADAR will commission one project in Algeria of up to £29,000 that addresses the issue of protection and vulnerability in the contexts of displacement, via interdisciplinary, cross-sector research that aims to have a transformational impact on the humanitarian protection of vulnerable displaced people across the Maghreb region.
Project proposals should address one of the following priorities:
Addressing the after-effects of harm: To what extent are the immediate protection needs of displaced people addressed? Can they access food, shelter, healthcare, education, and work?
Reducing risk exposure: How do broader cultural and socio-economic factors hinder or facilitate the protection of displaced people? To what extent are displaced people integrated into Algeria? How can racism and interculturality be more effectively addressed to reduce and prevent harm?
Promoting change: What are the existing local, national and regional protection measures (e.g. legislative frameworks) for South-South displaced people in the Algeria? What impacts do they have? What are the gaps? Are the existing legislations effectively implemented?
Proposals should also address one of the key interconnected themes: a) Vulnerability and protection; b) Space, community and interculturality; c) Advocacy and action research.
Expected project duration is up to 6 months and all projects must be completed by the end of March 2022. Projects must focus on Algeria.
We particularly encourage projects that include Early Career Researchers and actively involve underrepresented groups and organizations.
The fund is open to applicants from academic and non-academic backgrounds; applicants can be from an NGO, University or academic institution, and Arts or Cultural Organisation, however, the main applicant must be based in Algeria.
For more information, and to apply, please see the application guidance below, which covers all of the information which you will need to write an application. If you have any questions you can email us at madar.networkplus@keele.
APPLICATION FORM
Download Justification of Resources template
---
GUIDELINES
---
RESOURCES
Download Keele Due Diligence Questionnaire (for information only)